Sat

Sun

Mon

Tue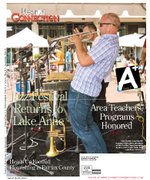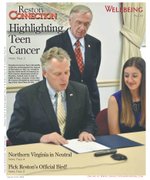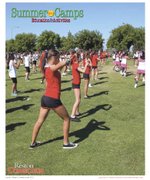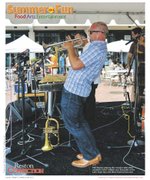 More Stories

Lake Anne's Jazz and Blues festival has grown a lot since it started eight years ago. The free festival, which features D.C. - area world class musicians, local wine and beer as well as temporary public art, will take place Aug. 30 from 2 to 8 p.m.

Jessica Kachadorian, 12, from Leesburg, won Student of the Year in Colorado Springs, Colo., while representing LearningRx in Reston. Kachadorian's personal video competed against nearly 100 other LearningRx centers from around the nation that submitted videos of their students for Student of the Year.
Stanley I. Richards, age 78, of Reston, died at INOVA Fairfax Hospital on Tuesday, July 29 after a brief illness. Mr. Richards was born on May 29, 1936 in Washington D.C.
At first blush, it is hard to imagine much positive coming out of last week's tragic news from Ferguson, Mo., where an unarmed 18-year-old man was shot six times by a police officer. Fairfax County is no stranger to such events. Police killings of unarmed people also occur in Fairfax County.
For those whose parents lived through the Great Depression, you can skip the next few sentences since you know what I am about to say. For my younger readers, let me explain that life during the Great Depression (1935 to the mid-1940s) was so difficult that it made an indelible mark on the way that people thought and lived.