Wed

Thu

Fri

Sat

Sun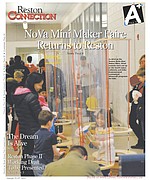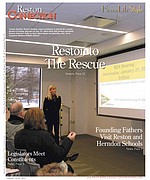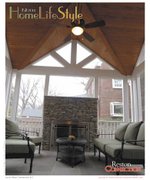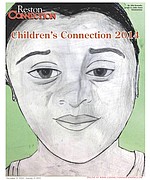 More Stories

Reston Community Center holds annual celebration for MLK holiday.
Reston Community Center is keeping the dream alive. RCC's annual Hunters Woods luncheon program to celebrate Dr. Martin Luther King Jr. and analyze current issues in racism was held on Monday, Jan. 20, with keynote speaker Anna Deavere Smith's series of monologues showing Restonians how Americans have reclaimed grace in the face of adversity.
Vilma L. Musk, age 77, died Dec. 7, 2014, in her home in Reston. She has been a Reston resident for 13 years and is missed by her many friends.
Sue W. Erickson, age 79, of Ashburn, formerly of Reston passed Jan. 14, 2015. Beloved wife of late Robert D. Erickson. Loving mother of Michael (Karen) Erickson of Mont Vernon, N.H., Donna (Ricki) Church of Ashburn, Jerry (Nancy) Erickson, of Reston.
Candidate Terry McAuliffe campaigned on a platform of "building a new Virginia economy." His theme clearly resonated with voters who elected him and with those who were concerned with Virginia's sluggish recovery from the Great Recession. Following his campaign closely, I was impressed with his grasp of the issues and his commitment to resolving them. With his usual exuberance, the Candidate and now Governor made clear that he broadly defines the elements of a new economy.
There is a lot of talk in the media that serious ethics reform could happen in this session of the Virginia General Assembly. Don't count on it! Too many legislators regard special interest gifts as entitlements. While they profess to support limiting "tangible" gifts to a minimal value and more reporting, they fiercely guard their rights to certain gifts which supplement their incomes.